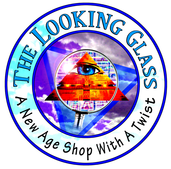 The Looking Glass carries:
Metaphysical Supplies, offers Intuitive Life Coaching and Psychic Readings, Energy and Reiki Healings, and Spiritual Classes.
Located at 2329 Central Ave. St. Pete, FL 33713

Phone - 727-498-8611 Email: TLGSTPETE@GMAIL.COM
---

This Saturday February 8th - Abasi Ote Live!

12pm until around 4pm
Abasi Ote - Excels at The Art of Primal Musical Instrument Making
He is noted for his sounds that he creates on the aboriginal Australian didgeridoo and for the making and playing of primal music instruments from Africa & the Middle East such as the Outa, Bull Roarer, and Clapper. Abasi Ote aslo does presentations that include information on the historical origins of instruments, their relationship to ecology and the cultures they come from. Abasi Ote, a peace maker, musician and primal instrument maker, teaches you to discover music anywhere, through innovation, adaptation, and borrowing from different cultures.
Abasi uses traditional and indigenous instruments such as wooden flutes, didgeridoos, bull roarers, rainsticks, musical mouth bow, and clappers. He teaches about their historical origins, as well as, their relationships to the ecology and the cultures from which they are derived. He pays special attention to Africa and Australia."Many children are becoming passive consumers at an early age," Abasi says. Without elaborate toys, games, and media, they often regard their surroundings as inadequate or boring."
Abasi's hands-on presentation encourages the audience to identify and make use of the bounty of human and natural resources all around us, creating deeper sense of connection to the world.
Come experience this Amazing Musician this Saturday from 12 noon until around 4 pm!

Normal Business Hours : - Open 5 days a week
Wednesday through Saturday - Open 12pm until 6:30pm

Sundays 12pm until 5pm

Closed Mondays and Tuesdays


Lunar Calendar for February 2014:
New Moon- January 30th
First Quarter - Feb 6th
Full Moon -Feb 14th
Last Quarter - Feb 22th



New Inventory this week!

Over 50 Different Tarot Decks - Large Selenite Sticks - 925 and 950 Sterling Silver Pendants

Back in stock - Salt Lamps, Incense Cones, Sage Bundles, and more!




Our History and Mission: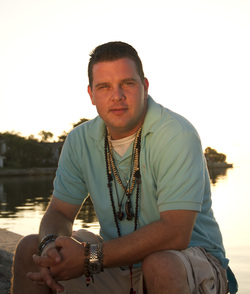 Chris One of the Reiki Practioners

The Looking Glass (TLG) was originally created as a Holistic Healing retail location that offers metaphysical services and supplies. Shortly after its formation, our mission became apparent. As the store continues to grow and more and more ministers, readers, healers, and teachers contact us about how they can help others, we realize the mission of TLG is to empower others by helping them on their spiritual journey.

The services, products and classes that TLG offers
resonate with our mission. Our ministers, readers, healers and teachers, all ordained ministers, offer intuitive lifecoaching and life guidance that is congruent with our purpose, equipping and empowering people to live their best lives through a commitment to their spiritual path.

We look forward to helping you on your path to personal power as you make the changes in your life that lead to freedom and happiness!

Sincerely,
TLG Owner - Christopher O.

---
ADD US ON FACEBOOK!!!