Class Schedule below for April / May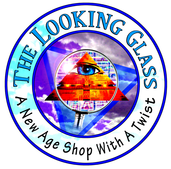 The Looking Glass carries:
Metaphysical Supplies, offers Intuitive Life Coaching and Psychic Readings, Energy and Reiki Healings, and Spiritual Classes.
Located at 2329 Central Ave. St. Pete, FL 33713

Phone - 727-498-8611 Email: TLGSTPETE@GMAIL.COM
---
---
NOW OPEN 7 DAYS A WEEK!
Business hours:

Monday & Tuesday = 11 am until 3 pm

Wednesday through Saturday = 11 am until 6:30 pm

Sunday = 12 pm until 5 pm


Closed Sunday May 3rd for Restocking



Classes for April/May:

Thursday, April 30th, 2015 Evening 6:30 pm until 8:30 pm

Reiki Class - Hands On Healing Class - We will Cover the various levels of Reiki (in two of the most popular systems), Use of Symbols, and Distance Healing
Cost is $12 per person




Saturday May 2nd, 11:45 pm until 12:15 pm - Pendulum class - Free
This is a free class designed to teach you how to use a pendulum and to become more proficient in your pendulum use




Lunar Calendar for May 2015:
New Moon- May 18th
First Quarter - May 25th
Full Moon - May 4th
Last Quarter - May 11th




We have made some changes to the store and look forward to more growth in 2015!

Thank you for helping us serve the St. Petersburg Area for almost 5 years!









---
Our History and Mission: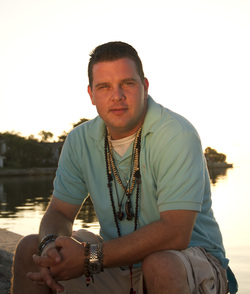 Chris One of the Reiki Practioners

The Looking Glass (TLG) was originally created as a Holistic Healing retail location that offers metaphysical services and supplies. Shortly after its formation, our mission became apparent. As the store continues to grow and more and more ministers, readers, healers, and teachers contact us about how they can help others, we realize the mission of TLG is to empower others by helping them on their spiritual journey.

The services, products and classes that TLG offers
resonate with our mission. Our ministers, readers, healers and teachers, all ordained ministers, offer intuitive lifecoaching and life guidance that is congruent with our purpose, equipping and empowering people to live their best lives through a commitment to their spiritual path.

We look forward to helping you on your path to personal power as you make the changes in your life that lead to freedom and happiness!

Sincerely,
TLG Owner - Christopher O.

---
ADD US ON FACEBOOK!!!