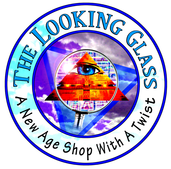 The Looking Glass carries:
Metaphysical Supplies, offers Intuitive Life Coaching and Psychic Readings, Energy and Reiki Healings, and Spiritual Classes.
Located at 2329 Central Ave. St. Pete, FL 33713

Phone - 727-498-8611 Email: TLGSTPETE@GMAIL.COM
---
---
Holiday Hours:

Open 11am to 6:30pm everyday including:



Monday December 22nd,

Tuesday December 23rd, and

Wednesday December 24th, Christmas Eve!




Sunday December 21st open until 2:30pm.





Normal Business Hours : - Open 5 days a week
Wednesday through Saturday - Open 12:00pm until 6:30pm

Sundays 12pm until 5pm

Closed Mondays and Tuesdays




New Inventory in stock! Large assortment of Votives for the Holidays, Incense, Essential Oils, Jade Figurines, Pendants, Gemstone Trees, Oracle & Tarot Cards, Incense, a wide variety of New Crystals and much more!




Lunar Calendar for December 2014:
New Moon- December 22nd
First Quarter - December 28th
Full Moon - December 6th
Last Quarter - December 14th




We are proud to announce of our newest Reader - Terry Lee

Terry Lee offers Interactive Intuitive Readings on Saturdays from 12:30pm until 5:30pm

A brief description is listed below. For more information, please see our Psychic reader page.

Interactive Intuitive Reading

What is it?

It is an intuitive reading, lasting 15, 30 or 45 minutes depending on the size of the painting you select.

It reveals your personal symbols and the relationships between them.

You influence the reading with your own energy by: selecting the image, creating your own pattern with additional ink placed by your own hand and by pressing the ink into a unique design with your hand.

Your symbols and energy patterns are intuited by Terry Lee as she reads the images and outlines them for you.

Notes are made by Terry Lee for you to take with you as reminders of messages and symbolic content.

You leave with a beautiful, personal, one of a kind piece of artwork!







---
Our History and Mission: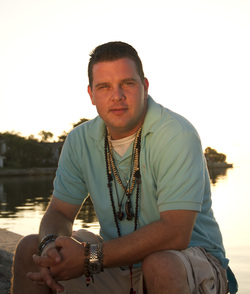 Chris One of the Reiki Practioners

The Looking Glass (TLG) was originally created as a Holistic Healing retail location that offers metaphysical services and supplies. Shortly after its formation, our mission became apparent. As the store continues to grow and more and more ministers, readers, healers, and teachers contact us about how they can help others, we realize the mission of TLG is to empower others by helping them on their spiritual journey.

The services, products and classes that TLG offers
resonate with our mission. Our ministers, readers, healers and teachers, all ordained ministers, offer intuitive lifecoaching and life guidance that is congruent with our purpose, equipping and empowering people to live their best lives through a commitment to their spiritual path.

We look forward to helping you on your path to personal power as you make the changes in your life that lead to freedom and happiness!

Sincerely,
TLG Owner - Christopher O.

---
ADD US ON FACEBOOK!!!