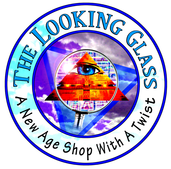 The Looking Glass carries:
Metaphysical Supplies, offers Intuitive Life Coaching and Psychic Readings, Energy and Reiki Healings, and Spiritual Classes.
Located at 2329 Central Ave. St. Pete, FL 33713

Phone - 727-498-8611 Email: TLGSTPETE@GMAIL.COM
---
Holiday Business Hours : - Open 6 days a week
Monday through Saturday - Open 12pm until 6:30pm
Closed Tuesdays
Sundays 12pm until 5pm

Lunar Calendar for November:
New Moon- November 3rd
First Quarter - November 9th
Full Moon - November 17th
Last Quarter - November 25th



December 2013

We are pleased to announce we have Holiday Hours and Special Events in December!


Including three Live performances by Local Artists!

Local artists, Joel Jadus and Abasi Ote, will be performing Live in front of The Looking Glass for our, Share the Love through Music, Holiday Events in December!

Both Artists will be performing Live!

Come enjoy the Amazing and Unique healing and meditative sounds as the Artists perform live in our own backyard of Saint Petersburg!

Blessings and we look forward to seeing you on these dates!



December 7th, Saturday, 12pm until 4pm
and
December 14th, Saturday, 12pm until 4pm
Abasi Ote performing Live!
Abasi Ote is known for playing World / Folk music.

Abasi is a Multi Instrumentalist that includes:

Didgeridoo, Tibetan Singing Bowls, Frame Drum, Mouth Blow, Indian Bansuri Flute, African Mibira, Conch Shell, and other Ethnic Instruments.

He is noted for his distinctive sounds on the Aboriginal Australian Didgeridoo and for making and playing primal musical instruments from Africa and the Middle East such as the Outa (Mouth Blow), Bull Roarer, and Clapper.



Abasi is an Artist with a long life passion of healing and uplifting his audience through the Power of Sound!

Come experience this Unique and Amazing Live Event on December 7th and December 14th from 12pm until 4pm, at 2329 Central Ave. Saint Petersburg 33713!
---
Our History and Mission: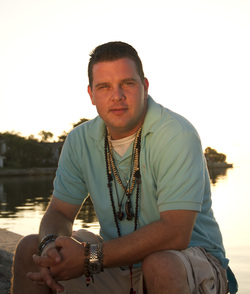 Chris O.

The Looking Glass (TLG) was originally created as a Holistic Healing retail location that offers metaphysical services and supplies. Shortly after its formation, our mission became apparent. As the store continues to grow and more and more ministers, readers, healers, and teachers contact us about how they can help others, we realize the mission of TLG is to empower others by helping them on their spiritual journey.

The services, products and classes that TLG offers
resonate with our mission. Our ministers, readers, healers and teachers, all ordained ministers, offer intuitive lifecoaching and life guidance that is congruent with our purpose, equipping and empowering people to live their best lives through a commitment to their spiritual path.

We look forward to helping you on your path to personal power as you make the changes in your life that lead to freedom and happiness!

Sincerely,
TLG Owner - Christopher O.

---
ADD US ON FACEBOOK!!!