What is Reiki?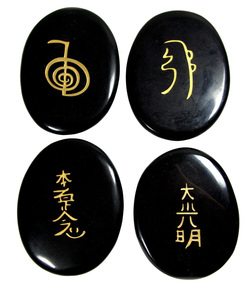 Reiki is a Japanese technique for stress reduction and relaxation that also promotes healing. It is administered by a Reiki Practitioner and is based on the idea that an unseen "life force energy" flows through us and is what causes us to be alive. If one's "life force energy" is low, then we are more likely to get sick or feel stress, and if it is high, we are more capable of being happy, healthy, and can deal with life's challenges more easily.

The word Reiki is made of two Japanese words. Rei which means "God's Wisdom or the Higher Power" and Ki which is "life force energy". So Reiki is actually "Spiritually Guided Life Force Energy."

A Reiki Session or Treatment consists of two types, "Hands-On" or "Distance". "Hands-On" refers to the person receiving the Reiki, being in the same vicinity (Room or Space) as the Reiki Practitioner. "Distance" Reiki Sessions include the Reiki Practitioner sending Loving, Healing, Energy to the person receiving the Reiki.

Reiki is not impacted by Spiritual or Religious beliefs and will work for anyone. Reiki treats the whole person including Body, Emotions, Mind, and Spirit creating many beneficial effects that include relaxation, feelings of peace, security, and well-being.

Reiki is a simple, natural and safe method of spiritual healing and self-improvement that everyone can use. It has been effective in helping virtually every known illness and malady and always creates a beneficial effect. It also works in conjunction with all other medical or therapeutic techniques to relieve side effects and promote recovery.

Reiki Rates are:

30 Minutes $50

45 Minutes $75

60 Minutes $100


---
Below is a video of Reiki and Energy Healings as seen on CNN
Even though the Divine does the work, there needs to be a fair energy

exchange. This is the only reason we charge for our services. If you cannot

afford the rate, please let us know and we will be happy to perform a session

at a discounted rate!

God Bless!
Does a Relative or Friend need Reiki? Want us at TLG to send Reiki to a Loved One?
Please send us an Email at
tlgstpete@gmail.com
. Please include the Loved One's First and Last name and the City, State, and/or Country the Loved One is in. We do Reiki Sessions Worldwide Daily. Can't make in to The Looking Glass today, Email or call us today at 727-498-8611 to have a Distance Reiki Session performed by our Practitioners.
Interested in Becoming a Reiki Practioner?

We offer Violet Flame and Usui Reiki Attunements up to the Master level. To become attuned to levels 1,2,3,4 of VFR (Violet Flame Reiki) and the Master Level of Usui Reiki. The total cost is $150 for all four levels of both systems.

Call or email us for more information.
727-498-8611
We are Proud to Present....
A Crystal Healing Bed!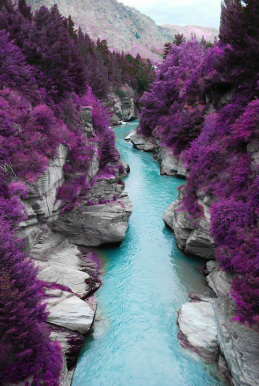 The Crystal Healing Bed produces healing with a combination of healing energies and are greatly enhanced by the spiritual beings who work around the healer. The light shining through the crystals is the tool the Entities use to channel their healing energy to the person receiving the Crystal Bed Healing. Each crystal corresponds to one of the 7 Chakras, and brings the receiver a balance of their own energies, thus creates healing in the body. The experience cleanses, balances and recharges the body's energy, reduces stress, and helps the immune system.
---
One of the In-Store Healers available for appointments:
Chris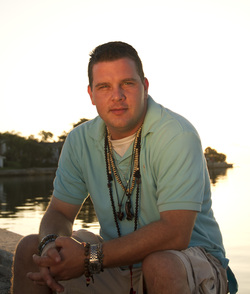 Hello from Sunny
Saint Petersburg, Florida!

My name is Chris and I'm an Energy and
Reiki Practitioner! I was trained in Violet Flame Reiki and Usui Reiki, twelve years ago in Cassadaga, Florida by a Shaman mentor and since then, have studied other Energy Modalities, including: Kelation, Lines of Light, Polarity, Theta Healing, Pranic Healing, Angel Fire, and a few other healing methodologies. I have attuned many people to the Usui and Violet Flame Reiki methods and continue to use my gifts daily as I strive to be a better human being! I am also an Intuitive Medium who occasionally does Readings.

My Passion is Helping People! I Love helping people empower themselves through their connection to the Divine! This is done by helping people raise their vibration. All things are possible through the Divine!


---